People and Places – week of June 24, 2022 | People And Places
Fairfax County Sheriff awards scholarships
Fairfax County Sheriff Stacy Kincaid recently awarded scholarships to area students pursuing criminal justice degrees.
"This diverse group of eight students succeeds academically, faces challenges head on and is passionate about public service," said Kincaid. "I commend them on their strong work ethics and wish them the very best as they pursue careers in the criminal justice field."
Laila Azzuzi is a junior at Old Dominion University where she is majoring in Criminal Justice and Sociology with a GPA of 3.5. She is a first-generation college student and wants to make her family proud. Her goal is to pursue a career in the criminal justice field and work as a juvenile probation / parole officer or intake officer. In addition to her academics, Azzouzi mentors first-year students through TRIO Student Support Services and works at Starbucks. She is fluent in Arabic and English.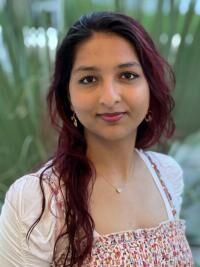 Dua Chaudhry is a second-year student in George Mason University's (GMU) Honors Program, majoring in Criminology with a concentration in Criminal Justice and a minor in Forensic Psychology and has a 3.9 GPA. She is a first-generation college student. Her goal is to become a law enforcement officer and make a difference in her community. She wants to be that one police officer who is able to change the controversial view of policing one person at a time. After obtaining her degree in Criminology, she plans to pursue a master's degree in Criminal Justice. In addition to her academic achievements, Chaudhry is employed with the George Mason Police Cadet Program where she is gaining experience in traffic control, patrol and communication. In 2019, she participated in the Virginia State Police Youth Cadet Law Enforcement Program. She is very proud of attaining her black belt in Tae Kwon Do.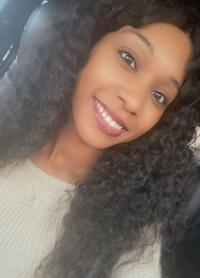 Charisma Dixon is a part-time student at Northern Virginia Community College majoring in Administration of Justice. Her goal is to pursue a career in the criminal justice field where she can positively impact children. Dixon is a single mother of two and works full-time at Merritt Academy in Fairfax. She is also an administrative assistant at Nautiquos Business Solutions and volunteers at Habitat for Humanity, Deer Park Elementary School and for her children's many sports teams.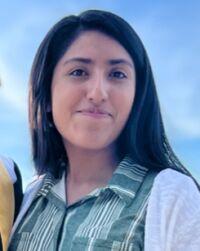 Karina Flores-Garcia is a rising senior at GMU majoring in Criminology, Law and Society, with minors in Forensic Science and French. After graduating, she would like to pursue a career within the criminal justice field, where she can actively help the community. In addition to her academics, Flores-Garcia is a member of the National Society of Leadership and Success and has been employed in event staffing since 2019. She is fluent in English and Spanish.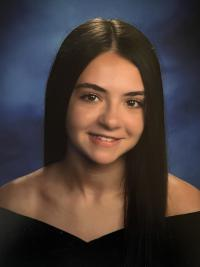 Natalie Heflin graduated this year from Centerville High School and earned a 3,724 GPA. She will attend Virginia Tech and major in Criminology. Her goal is to become a law enforcement officer. She would like to follow in the footsteps of her late father de ella, who was a Fairfax County deputy sheriff, and her grandfather de ella, who retired from the Virginia State Police and then also became a Fairfax County deputy sheriff. In addition to her academics, Heflin was a member of Centerville High School's Student Government Association Leadership Class, National Honor Society and Varsity Gymnastics.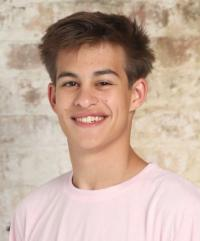 Nolan Langford graduated from Westfield High School this year and will attend GMU. He plans to major in Criminology with a goal of becoming a detective and fighting child exploitation. Langford participated in the Fairfax County Teen Police Academy where he developed his passion for criminal justice and a career in law enforcement. In addition to his academic workload, Langford has been involved in many sports throughout his high school years and is employed part-time as an auto porter for Pohanka Lexus. He also volunteered as an assistant coach for the Southwestern (Fairfax County) Youth Association soccer team.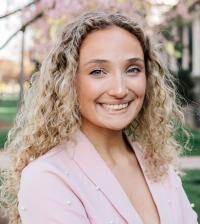 Savannah Mason is a junior at James Madison University majoring in Justice Studies with a concentration in Crime and Criminology with minors in Criminal Justice and Spanish. During the past six semesters, she has achieved the President's List and Dean's list, and her current GPA is 3.59. Her goal is to pursue a career in the criminal justice field where she can make a difference in the community. Her areas of interest are juvenile justice and sex crimes. In addition to her academics, Mason is employed through the university as a tutor of student athletes and works as a private childcare provider. She is president of her sorority de ella, Phi Mu, and was previously the Sisterhood Development Chair. She is also a member of the Justice Studies Society and a representative for the Student Government Association.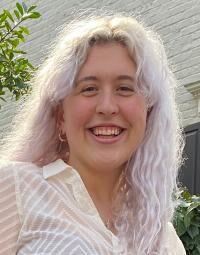 Samantha Messina is a senior at GMU with a 3.99 GPA majoring in Criminology with a concentration in Homeland Security and a minor in Intelligence Analysis. She will graduate in fall of 2022. After graduation, her goal is to pursue a career with a government agency where she can use her analytical and research skills. Since June 2020, Messina has interned with the Department of Justice – Office of the Inspector General in Washington, DC She also works as a community assistant at GMU where she assists with the Housing and Residence Life desk operations and serves as a resource for students.
The Virginia Sheriffs' Institute (VSI) scholarship program provides an opportunity for young people across Virginia to pursue an education in criminal justice. The scholarship is limited to students attending Virginia colleges and universities. The annual application period generally runs from January through April. Scholarships are available only to students who reside in jurisdictions where sheriffs participate in fundraising efforts, which includes Fairfax County Sheriff Stacey Kincaid. Applicants must include a personal essay and a letter of recommendation from their County sheriff.
Army Guard promotes Fairfax native
Maj. Gen. Ray Shields, the adjutant general for the state of New York, announced the recent promotion of members of the New York Army National Guard in recognition of their capability for additional responsibility and leadership.
Glenn Hoffmann from Fairfax, and assigned to the 442nd Military Police Company, received a promotion to the rank of first lieutenant on May 27.
Army National Guard promotions are based on overall performance, attitude, leadership ability, and development potential.
Inova awards health equity grants to local nonprofits
Inova Health System has awarded $1 million in Health Equity Grants to 23 Northern Virginia nonprofit organizations, the largest level of funding to date for this grants program. The grants were awarded to organizations whose initiatives aim to improve health equity and support under-resourced communities with unmet healthcare needs. All grants support Inova's commitment to providing access to healthcare and health education that improves and maintains the wellbeing of the Northern Virginia community.
Fairfax County grant recipients include ACT for Alexandria, Arm & Arm, Boat People SOS, Inc., Capital Youth Empowerment Program, Family Counseling Center of Greater Washington, Food for Others, Inc., NuevaVida, Our Minds Matter, SCAN of Northern Virginia, SevaTruck Foundation, The Heart Leaf Center, The Women's Center, and Western Fairfax Christian Ministries.
"This year, Inova significantly increased its grant fund and refocused our program to specifically address local health equity needs," said J. Stephen Jones, MD, President and CEO, Inova. "Meeting the healthcare needs of the Northern Virginia community is our priority at Inova, and we are grateful to these dedicated nonprofit organizations whose work complements ours and will significantly improve the health of our community."
Inova issues requests for Health Equity Grant proposals annually, encouraging nonprofit organizations to partner in meeting the diverse healthcare needs of our communities. This year, Inova received a record 90 grant proposals from nonprofits requesting a total of $4 million. In 2021, Inova awarded $240,000 to 14 nonprofit organizations in Northern Virginia through the (then named) Community Health Fund.
Fairfax student awarded scholarship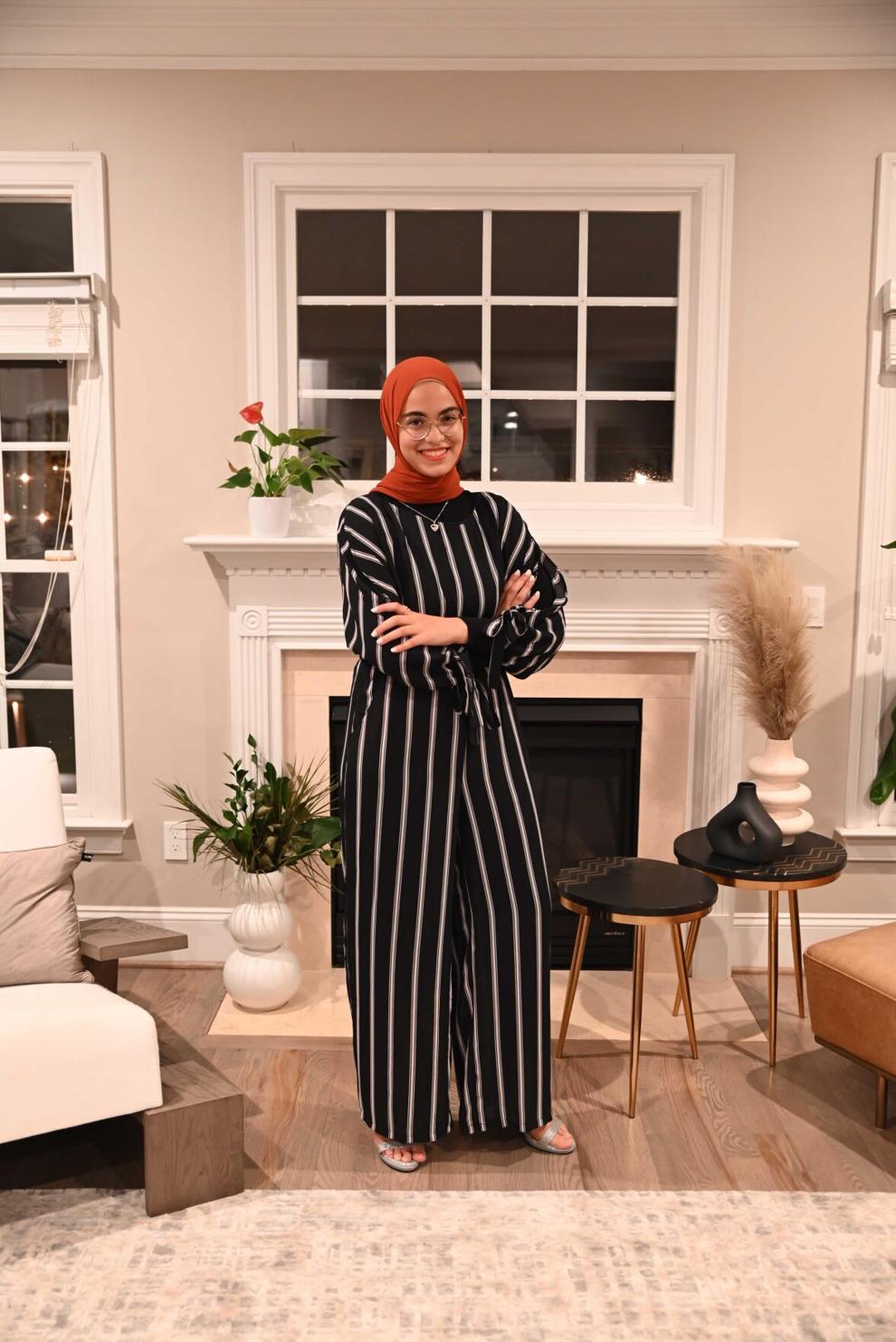 Nour Mohammed of Fairfax has received a scholarship to continue her high school education at the UWC-USA.
The daughter of Mohamed Mohamed and Amal Elsayed, Nour Mohamed recently completed her sophomore year at WT Woodson High school. She was among 59 US students selected for the merit-based Davis Scholarships.
UWC is an international high school for 16- to 19-year-olds with 18 campuses worldwide whose mission is to unite cultures through education, thus creating a peaceful, sustainable world. UWC students represent up to 90 countries at some campuses; many come from conflict regions.
Applicants for Davis Scholarships must be US citizens or permanent residents and be either 16 or 17 years old on Sept. 1 of the year they intend to enroll. Additional non-scholarship students may also be selected. These students will be offered partial or no financial support.
Leadership Fairfax announces 2022 graduates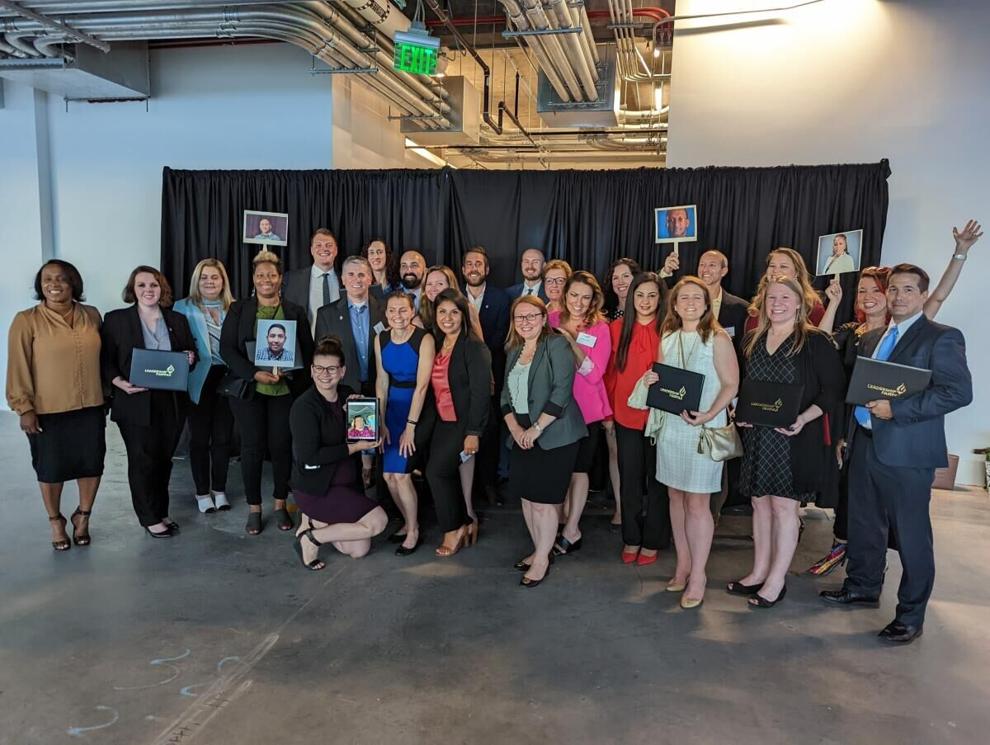 Leadership Fairfax held a joint commencement ceremony for the Leadership Fairfax Institute Signature Program and the Emerging Leaders Institute Classes of 2022 on June 9 at Window Plaza at Reston Town Center, recognizing more than 50 talented and accomplished leaders from across the region.
The Signature Program graduates are: John Alexa, Ayse Alexander, Debra Allen, Andrea Crossett, Kenneth Dobbs, Jr., Emily Fary, Jeanine Finch, Rosemarie Floyd, Mahwish Hamlani, Jenny Heflin, Mercedes Kirkland-Doyle, Long Lai, Pamela Leary, Stephanie LudingtonJake Mages Selina March, Kylie McCleaf, Carolyn Mullen, Heather O'Malley, Rex Pagerie, Doug Povich, Kate Reen, Nathan Robertson, Justin Ruble, Deborah Severson, Susan Sims, Katrina Smith, Grelia Steele, Harmonie Taddeo, Tessema Tefferi, Robin Wilson, and Spencer Wood.
Emerging Leaders graduates are: Levon Ananyan, Felicia Barnes, Emily Burton, Beth Czupil, Si Mohamed Ghiwane, Brandon Horst, Katie Knight, Andrew Lampropoulos, Tuyen Le, Shuang Ma, Kelly Mai, Ryan Malkes, Kelly McNerney, Dan Robles, Yoselin Peñas, Cheryle Thorne-Harris , Tabitha Toema, Veva Wallace, Arrika Watkins, and Jameel Yusuf.
The Signature Program is a comprehensive 10-month program with a curriculum built around community issues, self-awareness and building the visionary skills needed to lead people and organizations while building communities that thrive. The Emerging Leaders Institute (ELI) is a 10-month program designed for leaders beginning to manage people and projects seeking opportunities to grow skills in public speaking, negotiations, conversational intelligence and more. Applications are now being accepted at leadershipfairfax.org.
Leadership Fairfax inspires, connects, develops and engages leaders to impact issues facing Fairfax County and the region. It is a diverse community of 2,100+ alumni where public and private sector leaders collaborate to develop and implement solutions to community issues. Programs are open to all, regardless of age, color, ability, gender, gender identity, gender expression, national origin, political affiliation, race, religion, or any other basis protected by law.
.